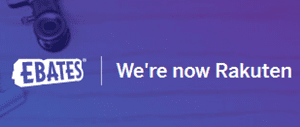 Online shopping has become so popular to many people as it is convenient, economical, and can be done 24 hours a day, 7 days a week. Online shopping can also reduce the risk of overspending. Once known as Ebates.com, Rakuten.com has now become a very popular and exciting cash back shopping site.
Overview
A large number of companies are now offering buying incentives and rewards for making purchases with them. This is a great marketing strategy due to the fact people like to feel they are getting something for nothing. It's a win win situation. Rakuten.com enables the consumer to get cash back on online purchases, without any sign up fees or additional costs to the consumer.
The Claim
The claim about using Rakuten.com is that it is a site that helps both the sellers and the buyers. By offering a free service to the consumer with the benefits of receiving various percentages on cash back purchases from different sellers, it also builds sales and marketing strategies for various companies that are registered with Rakuten.
The Hype
The hype about using Rakuten.com is that consumers get rewarded financially while spending money shopping online. Rakuten.com users receive a cheque or deposit into their paypal account quarterly. So it's quite simple, the more you shop online through Rakuten.com the higher the reward you will receive.
The Cost
Signing up and using Rakuten.com is free. There are no fees involved for the use of this site. The only cost to the consumer is the purchase and shipping fees associated with the online shopping that is done.
The Commitment
Really, the only commitment involved while using Rakuten.com is the ability to shop for the items you would like and need from your favorite stores and reaping the benefit of building your cashback reward every quarter.
Evaluation
Rakuten.com is a great business model. There are no gimmicks involved and the site is very user friendly. Some of sellers listed on this site offer double cash back offers, which is a real incentive for people to shop online as opposed to going into the mortar and brick stores to do their shopping. Rakuten.com is very forth coming on how their site works. They receive remuneration for sending traffic to the various stores and sites they market. It is a great promotional and marketing tool for many businesses. This is why there is no cost or sign up fee for consumers.
Final Rakuten.com Review
We're giving Rakuten.com the Thumbs Up because of how easy they make it, and how transparent they are about how they earn their money by both helping out the consumer and the retailers. Unlike other sites, they do not use gimmicks or mislead you into thinking that you're getting a deal, when really you're not.We would highly recommend using Rakuten.com, especially if you are an avid online shopper. There are no hidden costs to the user, but there are many advantages. If you normally make purchases from the many popular and well known retailers that appear on Rakuten.com, then you may as well be paid for it in a form of cash back, which is also a form of savings, and who doesn't like to save money.
Our Recommendation
If you are looking for other ways to save money online then you may want to look at Groupon.
What do you think? Does Rakuten.com work or not?