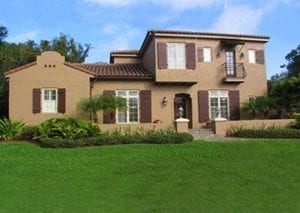 Almost everyone is into using the internet when they are looking for a service. When this resource can be accessed as an app then it makes it even more convenient. So this means taking at look at Takl.
Overview
The Claim
Takl is a home services platform. They are claiming their objective is to connect service providers with clients that are need of a variety of different services for around the home. Jobs such as house cleaning, lawn care and junk removal, for example. They claim that they have over 40,000 providers offering services. Clients can book the services through Takl and Talk handles the payment.
The Hype
They hype for Takl is really convenience. It takes away the hassle of having to shop around for a service provider. Being able to create a customer chore then knowing specifically how much it is going to cost is one of the additional convenience.
The Cost
The cost is given by each provider based on the job requirements as they are given by the customer needing the service.
The Commitment
The commitment is going to depend on whether you are a customer or service provider. As a customer you must commit to paying for the service directly to Takl who then in turn pays the provider. As a provider you are committed to completing the task as it has been described in the customer details.
Evaluation
As one can imagine there can be several things that can go wrong with this type of service/customer venture. Although Takl is promoting that they look after the details such as the payment. To do a review in general about Takl it meant looking at some of the complaints and feedback that has been posted about the company.
Many of the complaints comes from the providers themselves. Complaints such as not getting paid for a job because the customer's credit card didn't clear was one example. A client's claim indicated that Tackl does not check out the credentials of the providers. The general consensus is that Takl supports the clients but not the providers. To be fair though the company has been in business for a few years and no doubt have had many customers who have not left comments one way or the other.
Final Takl Review
Takl falls into a try/buy rating. Simply because so many personalities come into play. There are the providers and the customers so each situation is unique. One customer may find an excellent provider for lawn services for example, but another customer may choose another provider who lacks in their service commitments. Or, one customer may stay on track exactly with their job requirements, while another customer is not clear and expects more once the provider has committed to the job.
Our Recommendation
There are other options for similar types of services such as Angie's list that interested parties may want to check out.
What do you think? Does Takl work or not?