LoveSac bills itself as an alternative furniture company and after just a few minutes seeing what they have to offer you'll see why. They started off by offering premium bean bag chairs in various oversized sizes, and now they have branched into innovative furniture solutions. But how comfy is it, really?
What is LoveSac Furniture All About?
LoveSac furniture has some many great features such as:
It is a new innovative product line designed to provide the highest level of comfort possible.
This product line is designed to last a lifetime.
The unique design of LoveSac furniture allows for the evolution of time, as they are built to never become obsolete or go out of style.
The company behind LoveSac furniture is dedicated to producing furniture that meets a higher standard of sustainability.
What LoveSac Products are Available?
Sacs – Sacs resemble a very large bean bag chair, however, the unique proprietary blend of durafoam makes these Sacs the most comfortable seat you have ever owned.
Hand sewn covers
Choose from over 150 handsewn Sac covers that are completely removable, interchangeable and washable.
Guarantee
The covers are designed to protect them against fading, pilling and shrinking. The Sacs are constructed so durable, they are guaranteed for life.
Fill
The fill is guaranteed to keep it's airy, lofty, new look forever. Sacs are available in different sizes and shapes, including sqattoman's and gamer sacs.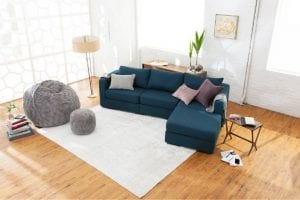 Sactionals – Sactionals are multi-piece sofas.
These sactionals are designed to meet the needs of any space.
Versatile
They can be arranged and rearranged to change the look of your space.
Guarantee
Each sactional seat and side consists of hard inserts that are guaranteed for life. Italian webbing and sinuous steel springs are stretched across the frames to provide longevity to the products.  The feet, shoes, and clamps are also guaranteed for life.
Universal
The sides are universal fits for armrests, and backs. The seat cushions consist of two layers of high-density polyurethane foam and the third core between them to prevent sagging.
Cushions
The foam cushions are then wrapped and upholstered in fabric that is made 100% from recycled plastic bottles. Each seat comes with a back pillow with a choice of three premium fills. To rearrange the configuration of the sactional there are no tools required.
Hardware
The patented hardware connects precisely and securely to avoid the sections from coming apart. The hardware consists of durable hardwood shoes and feet and quarter inch steel u-shaped clamps.
Covers
The hand sewn covers are removable for washing and have a high polyester content adding to their durability.
Fabrics
There are over 250 different fabrics to choose from. The covers will never fade, pill or shrink.
Conversion
Sactionals can easily be converted into beds back configuring 4 seats and sides and pillowsacs.
Accessories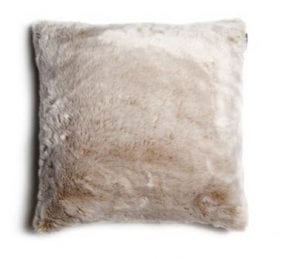 Throw Pillows –  throw pillows are available in many different fabrics and sizes and can be customized to meet changing seasons and home decor looks.
Pillowsacs –  pillowsacs are over 4 feet wide and over 6 feet long, set includes 1 pillowsac insert with premium shredded durafoam, cover of your choice and a premium pillowsac duffle bag.
Guest Rest Bedding Kit – 1 queen size sheet set, 2 pillow cases and 1 synthetic fiber bed topper
Blankets and FootSacs – these extremely uniquely designed Footsacs are incredibly warm and comfortable. Great to snuggle up with and watch your favorite tv shows and movies. Available in 5 different colors and designs.
Covers for Sacs and Sqattomans Pillowsacs –  washable and changeable covers are available for these products.
Sac Shrink Kits – these shrink kits are available for the sac line. Great for compressing your sac into a movable and storable package
Sactionals Storage Seat Cover Set – the storage seat fits fits into any configuration and provides extra storage space for pillows, blankets and more. The set includes 1 storage seat frame cover, 1 storage seat lid cover 1 seat cushion cover and 1 back pillow cover.
Sactionals Power Hub – . the power hub fits into any side for convenient charging of electronic devices
Sactionals Tables –  these solid wood tables conveniently fit over sactional seats and ottomans, available in 3 colors, dark walnut, grey ash and hickory
Sactionals Coasters and Drink Holders – fits on sactional sides and are available in the same colors as the tables.
OutDoor Products
Lovesac also has a variety of outdoor living products available.
Additional Hardware kits
available for purchase
Many other accessories are available.
What are the Benefits of owning LoveSac Products?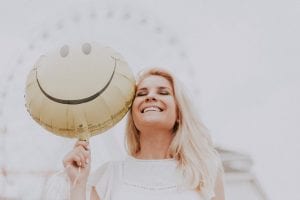 There are many benefits of owning Lovesac products.
The ability to purchase and customize different sizes and shapes of the sactional products creates endless lifelong possibilities.
Covers are all washable and guaranteed against fading, pilling and shrinkage. The covers are also interchangeable and available in over 250 fabrics.
Hardware kits provide stable, tool-less, easy connections to each piece. Lovesac products are eco-friendly as some products are made from recycled plastic bottles and landfills are protected from having to purchase and dispose of several sofa sets.
The sactionals can be reconfigured to accommodate guests or simply to change the look of a room. Most Lovesac products are guaranteed for life.
There are products for every member of the family to meet their comfort needs.
There are many accessories to choose from to complete your desired look.
There are also 3 different types of fill to choose from, standard supportive foam, cushy down blend, and luxurious lovesoft.
Lovesac offers a 60 day home trial with their products.
How Much Do the Lovesac Products Cost?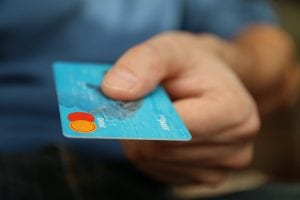 The lovesac product line may seem to be a bit expensive, however, if you take into consideration that most of their products are lifetime guaranteed, you will save a lot of money in the long run.If yu are not looking for this type of high end furniture you may be looking for furniture of a different nature. Such as the furniture that can be used for lounging outdoors or beside the pool. In that case take some time to look at the 6 second lounge.
Some examples below will give you an idea of what some of the Lovesac pieces cost:
Sacs
Moviesac – $850
Pillowsac – $650
Supersac – $1000
BigOne – $1300
Citysac – $550
Gamersac – $350
Sactionals
Each seat includes: seat frame, seat cushion, back pillow, covers, wood shoes and feel, solid steel clamps and protective felt pads.
Each side includes: side frame, covers, wood shoes and feet, solid steel clamps and protective felt pads.
For a basic unit including 2 seats and 4 sides, it would approximately cost $1700.
Of course, the more units you add, the higher the price.
Customer Reviews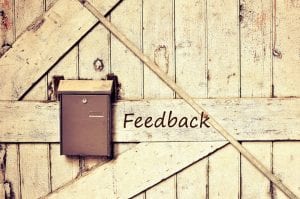 Many of the customer reviews are positive reviews. Customers have stated the sactionals are very user-friendly and easy to put together. They are durable and very comfortable. The Sacs are amazing and are extremely comfortable. Customers think the pricing is a little high, but still, think their products are worth paying for.
Be sure to tell us about your lovesac experience.