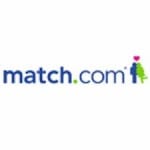 If you're one of those hopeless romantics you might have turned to online dating and wondered does Match really work? It's one of the most well-known sites on the net with all sorts of singles looking for relationships ranging from the serious to the not-so-serious. But can it actually work to help you find true love?
Overview
It was a natural progression that people would use the Internet as a way to broaden their dating horizons. Why settle for people in your local area when you can bring the entire world into your living room? The number of sites for online dating, as well as the number of people willing to use it as a legitimate way of finding a quality relationship, has steadily risen over the years.
The Claim
Match, like all other dating sites, promises that you'll be able to find the person that you're meant to be with by using their service. A quick stop at their website and it's quite clear that they mean business. They say right on their home page that it will work for you, and give you three reasons why it will.
The first reason they claim is that they have a broad mix of people, so no matter what you're looking for as far as looks go, they'll have someone that fits within your sights.
The next reason they give is that is that most of their members are looking for something serious. This is to compete with sites like eHarmony that have made a name for themselves for people looking for long-term relationships and marriage.
The Hype
With so many television, radio, and online ads, it's hard not to consider Match when you think of online dating sites. It might be the first website you go to when looking for love online, but for many people it is not the last site they go to. While there is hype about the site, it's not the only place that has a group of similar minded daters.
The Cost
It's free to get started with Match, but if you want to continue on and take full advantage of it, you'll have to pony up the dough. It's not that much, considering that it could be a major upgrade to your dating life. It's just $15 a month if you go with their shortest-length term.
The Commitment
You actually have to fill up your profile with the type of pictures and information that you think your true love will find attractive. There is not matching type service that they have with eHarmony where you fill out a long questionnaire and they find people that are a good match for you. It's pretty much survival of the fittest so you have to do the best to stand out and get people to check your page out.
Evaluation
Match should steer away from making any claims, and just offer their service. They have a site that provides everything you need to find new people, but you have to be the one to take advantage of it. Why make promises that are completely dependent on the individual user? There's no telling if it will work for any specific person. It doesn't matter how good looking or funny you are, if you don't use the service in the best way possible you will likely get mixed results.
Does Match Really Work?
There's no reason why Match doesn't work, if you take full advantage of it. All of the tools are in place: pictures, videos, text, and a built-in audience. It's up to you to put yourself out there and see what happens. It can level the playing field if you think you are at a disadvantage in the real world, whether you are in a remote area, not so good looking, or you don't have a good personality. You can take the time to put your best foot forward.
Our Recommendation
Give it a go! If you find someone you're interested in $15 a month is not very much to see where it leads. There's almost no risk, and nothing to lose, and potentially a lot to gain by finding someone you can spend the rest of your life with.
What Do You Think? Does Match Really Work?