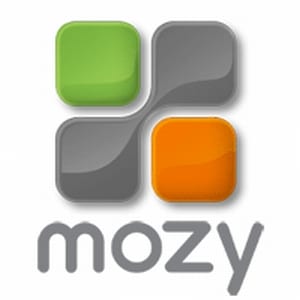 Mozy is one of the better-reviewed online backup services out there, but how well does it really work at protecting your data, and storing files for the long term? They're pretty confident they'll be around for "generations to come" but that seems a little bit optimistic in an industry that changes month to month. So how does it compare to other services out there, like Carbonite and SOS Online Backup?
Overview
Now is an interesting time as more people are finding it easier to back their data up into the cloud, so computer crashes aren't the disastrous life changing event they once were. It is also making us less dependent on any specific computer, and allows us to access our files from any computer with Internet access, allowing us to hop from place to place but still create a feeling of home. Putting your work files into the cloud can also change the way you work, and allow you to be more productive by syncing up the work you do on the go, so when you're back in the office you will be ready to rock and roll.
The Claim
Mozy says that even on their free service you get automatic backups if you want, or you can schedule them at regular intervals. They also say that with their Stash service you can synchronize all of your files between different computers. They also promise that your files will be encrypted while they're being backed up, and while they are stored. You can even download mobile applications for your iPhone or your Android so you can access your files on the go. And even though your free member, you still get support from the community, as well as video tutorials.
They also claim that if you go with one of their paid services you'll get more backup space of course, but also live customer support chat, as well as the ability to submit a support ticket and have someone personally help you with your problem.
The Hype Over Cost
When they first came out, Mozy generated a big buzz by offering unlimited storage for $55 a year. This got a lot of people to recommend them, but also got a few people to criticize them and their business model is not being sustainable. Since then they have dropped the unlimited model and have replaced it with caps of 50GB and 125GB for $6 a month and $10 a month respectively.
The Cloud
Uploading your files to the cloud takes an element of trust, because you have to be sure that no one is accessing your files even though all of the companies say that your data will be secure. There's just no telling what can happen to your pictures and videos once they've left your computer. In all likelihood they are being encrypted and stored on a server and being left alone, but you just never know, and there are always those stories that come out where untrustworthy employees decided to have fun with people's personal files.
Evaluation
Mozy has a lot of users that say that it works well, and that it is one of the better options out there for online backup. At the end of the day, there is nothing remarkably different between the services you have available to you. The cloud is the cloud, and no one make it much better or worse than the another, besides offering better customer service, faster uploads, more space, or lower-cost. So the best option you can go with is the one that provides more of these benefits at the same time.
The joy of having all of your files backed up on a remote server is something that you can't quite appreciate until the need arises for you to access a file when you're not near your computer. It basically turns any computer into your own and lets you quickly get to work if you want to work on the go, or allows you to share any of your files with your friends either at their house, or on their phones.
Final mozy Review
Mozy is a good option to go with, and gets a solid Try rating from us. The 2GB they offer for free is pretty much useless, but good enough to try it out and see if you like the interface. Most people have far more than 2GB of files that they want to keep safe, so it's really just a good faith gesture to allow you to get signed up without a credit card and get hooked on what they have to offer.
Official Website: Mozy
Our Recommendation
In addition to Mozy, there are two other services you should consider before making your final decision. Carbonite still offers an unlimited plan, and SOS Online Backup says that they are much faster at getting your files uploaded than any other service.
What do you think? Does mozy work or not?