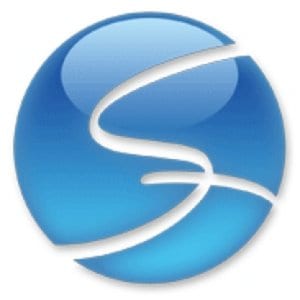 One Source Talent is a casting and talent agency that allows just about anyone to apply to try to make it in the entertainment industry. If you've always thought about being in commercials, reality shows, an extra on a TV show, or even bigger and better things, but didn't know how to get started, they say that they can walk you through the process. So how many people actually end up as paid talent from this?
Overview
There's a saying that there's no business like show business, and many people have a strong desire to see the kind of success that their favorite celebrities have. Many times we watch reality shows or singing contests and it seems that the contestants are overnight sensations. This leads to the belief that it can also happen to us, and this sparks us into action to try to turn dreams into realities. There are several casting companies that provide a gateway into this competitive and potentially lucrative industry, and some conduct open casting calls.
The Claim
One Source Talent says they've been around since 2003 and that they provide a connection between the entertainment industry and aspiring talent looking for their first gig.
The Hype
The hype stems from the fact that this is a numbers game that does not favor the applicant. It's not as if it's akin to winning the lottery, because in the lottery you can't control the outcome, you can only get lucky. With the entertainment industry it's a matter of having what people are looking for, and only a handful make a career out of it, while thousands upon thousands have their hopes dashed. The hype is in raising people's hopes into thinking that they might have a chance, when in reality it's slim to none.
The Cost
There are several different reports about how much it costs to get involved with them, but what's clear is that this is not a free service, and you have to pay to be listed on their site in order to potentially be found. It's been stated that the listing fee is somewhere in the neighborhood of $500. What's interesting is that it's free for the people that are looking to fill the roles, they can browse through the talent without paying a fee, since One Source Talent is already collecting from the talent.
The Commitment
Getting in with an agency doesn't take the load off of your shoulders. You'll still need to have the look, the talent, or the features that are in demand in the current environment. This means you'll need to bring your A game and impress someone enough to be given an audition, and then nail the audition, beating out however many people are trying out for the same gig. It's a tough road no matter how you look at it, and often we only see the glamorous side of things, and only find out about actors once they've made the big time, overlooking the years of hardship and perseverance they endured.
Evaluation
One Source Talent lists NBC Universal as their featured clients, and then lists a slew of smaller, lesser known entertainment entities, including MTV. The impression is that you would be able to tap into these film and television studios and the shows that they create. For example, you might end up on a game show or reality show on MTV, or you could become an extra on one of the several shows that NBC produces each year.
You have to start somewhere, and getting your foot in the door is key. Whether One Source Talent can get that foot in the door for the Average Joe remains to be seen. They of course have success stories and testimonials, which are typically used to make potential buyers think "if they can do it, so can I!" but what is more likely the case is that these are exceptions to the rule, and not typical of what most users will experience.
Is It a Scam?
Many people are calling this a scam because they paid money for something and didn't receive anything in return. In a crime they look for motive and opportunity. Money provides a good motive, and there's plenty of opportunity to make it seem like you're doing something, when in actuality nothing is happening. Of course a lot of it will depend on how talented the talent actually is, if they have the right look, etc., but overall there's a flaw to this set up, as explained below.
Final One Source Talent Review
If you've got what it takes to make it in the entertainment industry you won't need to pay a company like One Source Talent to get your first break. The stories are plentiful of those that have used their service, paid hundreds of dollars, and were never given any sort of entertainment work. They might have 34 pages of success stories, but they'll never disclose what sort of percentage of those that apply and pay for services actually end up as a success.
Our Recommendation
A real agency or agent won't charge you for representation, because their skill lies in only taking on clients that can get work. They get paid for the work they find you, which provides the incentive for them to find you work. When they know they've found a winner they will approach you and try to sell you on becoming their client. When you notice things are the other way around, and you're chasing the agent or paying an agency, something's not right, and you should run the other way.
What do you think? Does One Source Talent work or not?