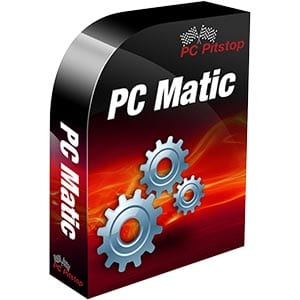 PC Matic says that it could potentially save you from having to replace your slow, unreliable computer by cleaning it up like new. There are several different programs out that that make similar claims, but this is one of the most popular. Let's see if it's actually working for real users.
Overview
There are a ton of problems a computer can have, all of which will slow it down and reduce its capacity to provide you with the service you expect from it. Viruses, scumware, scamware, adware, malware, and spyware, just to name a few, can all seriously debilitate your computer. You may also have programs on your computer that are always running, and don't need to be, and this can slow its performance.
The Claim
They say that you can use the software on up to 100 computers, and that it provides security for your computer without slowing it down. They also claim that it will make your computer more reliable, and that you'll have faster Internet speeds once it's done cleaning things up. In the advertisement they run they insinuate that you'll be able to keep the computer you have rather than having to buy a new one. It's easy to see that computers can get slogged down over a period of months and years, so the real question is can this get rid of the problem?
The Hype
The hype comes from their national television advertising campaign, as well as a ton of online ads that ask you if your computer is running slow. It also seems like this product is geared towards those that would dub themselves "computer illiterate", as it performs many tasks that can be done without paying for a software, such as defragmenting your hard drive. Of course it is much easier to let the software do it for you instead of completing each task on your own.
The Cost
It's free to download PC Matic, and they'll scan your computer for you for free. If you want to fix the problems it costs $50. It's unlikely that your computer will be problem-free if you're looking into getting a product like this, so you should be prepared to get it because it's likely to find a host of problems and you're going to want to remove them and not leave them on your system.
The Commitment
The entire user interface is easy to navigate, so you don't really have to spend a lot of time learning how to use it. Downloading the software takes seconds on a high speed connection, and it's only a few more seconds until you're running the initial scan. It runs on its own, and once it's set up you don't have to keep running it, it runs in the background and keeps your computer running smoothly, rather than letting problems stack up again.
Evaluation
PC Matic gets great reviews overall, with a few complaints here and there. What we did notice though is that several of the complaints were from older reviews, and have been resolved with current updates. It's nice to see a software company that is trying to improve upon itself and keep the product updated. A lot of software out there gets out of date, so you always want to make sure that you're not trusting a beta release, or a piece of software that has never seen a new release.
The reason that some people are not happy with the way this functions, saying that it's slow and causes even more problems, is most likely because their computer has so many problems it's going to take a while for it to fix them all. Sometimes fixing a virus and removing malware and adware will make your computer function worse, as those programs are equipped to resist being removed. But some people think that it's just a matter of deleting them and the process should be easy and smooth. Once your computer is returned to its factory state it should run much more easily.
Final PC Matic Review
We're giving PC Matic our Thumbs Up review. Cheesy commercials aside it seems to do a decent job of identifying and fixing the problems that are present on most computers. Some of the problems out there are pretty severe, with trojan viruses that attempt to take over your computer. Others are more mild, like spamware or even cookies that don't really need to be on your computer. Deleting those and keeping them off of your system is easy enough, and it's nice to have a program that handles it all for you, rather than having to use several different ones in conjunction with one another.
Our Recommendation
If you're not savvy when it comes to keeping your computer clean, and haven't cleaned it up since the day you got it, this would be a good software to run to make sure there aren't a bunch of unnecessary programs slowing you down and keeping you from enjoying your computer like you used to.
What do you think? Does PC Matic work or not?