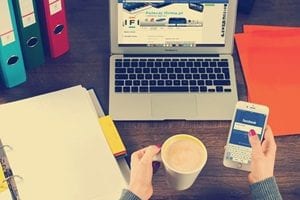 The festivities that come with the end of a year are always enjoyable, but it is also the indicator that a new year is about to begin which means that it is also time to prepare for the tax season. This also means the hassle of having to prepare and file taxes. There are options and resources to help with this. One of these is QuickBooks.
Overview
A lot of people are into saving money whenever they can, and that includes small businesses. Rather than have to hire an accountant or bookkeepers, many businesses are cutting costs by relying on software like QuickBooks to do their accounting for them.
The Claim
The promoters of QuickBooks claim that their product is more than just for tracking the finances of a business. It is a method for staying financially organized. The software allows for quick billing which means faster turnarounds in accounts receivables.
The Hype
The hype around QuickBooks is that the software does all the complex accounting procedures that are required for any business. One does not have to be an accountant or highly trained bookkeeper to be able to use QuickBooks. There is a learning curve that comes with it, but it is well worth the time is taken for this.
The Cost
There are Different programs for QuickBooks that can be purchased. These start from $9.10 a month which is the Easy Start Program. The most popular is the Essentials Package which costs $18.90 a month. There is even a QuickBooks program for those who are self-employed which costs $5.00 per month. The prices are going to vary according to the country that you want QuickBooks to apply to.
The Commitment
There is still work to be done on behalf of the user of QuickBooks. It means a commitment to entering all of the financial information and making sure that it is correct. When this is done not only are professional and accurate financial statements created but different types of reports as well. Which can be most beneficial for helping grow the business.
Evaluation
As with any type of software, there is going to be some pros and cons. QuickBooks is a cloud-based platform, and it is ideal for tax purposes, and it has some advanced features that as one learns the basics of the program find beneficial. The downside is that there are limited users and it does take some time to learn how to use the program. Some accounting knowledge is beneficial.
Final QuickBooks Review
QuickBooks is available to be compatible with the financial requirements for many different countries. Which includes Canada, the US and the UK. It is just a matter of scrolling down to the bottom of the main page of their site to where it says select a country. Here you will be taken to all the pertinent information you require for your country of choice. We are prepared to give QuickBooks a thumbs up. It is a name that has become well known, and it is a product that is used by many small businesses as well as larger ones.
Our Recommendation
If you would like to compare QuickBooks against another form of accounting software, then check out Freshbooks.
What do you think? Does QuickBooks work or not?