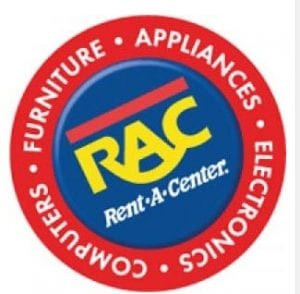 You've likely seen an ad for Rent-A-Center on TV or driven past one, maybe even stopped in to see what they're all about. They basically urge you to rent to own consumer electronics, furniture, and other household items. This requires weekly payments, or you have to give the stuff back. We looked closely at what their offer entails, and whether or not it gives enough benefit to the consumer to make it a good deal.
What is Rent-A-Center?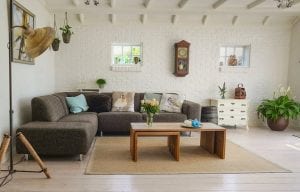 Rent-A-Center is a rent-to-own corporation that requires no credit but allows you to enjoy name brands on a budget.  The options range from furniture, appliances, and electronics, then you can choose a payment plan and schedule that works best for your personal budget. Rather than saving up the money to purchase an item, Rent-A-Center gives you the ability to receive the item instantly.
History of Rent-A-Center?
 Rent-A-Center first opened in 1960, when an owner of a retail company, Ernie Talley, was tired of seeing hardworking customers unable to purchase goods because of their lack of cash or good credit. Ernie decided to open the first rent-to-own store in Tulsa, Oklahoma called Mr. T's TV Rental.
Several years later in 1973, W. Frank Barton and Thomas Devlin who previously worked for Ernie Talley, founded the Rent-A-Center brand in Wichita, Kansas. After many years and acquiring many smaller businesses along the process (i.e. Rainbow Rentals, Inc., Rent Rite, Inc., RentWay, First Home Choice, Easyhome etc.) In 2013 Rent-A-Center became an international franchise.
How Does it Work?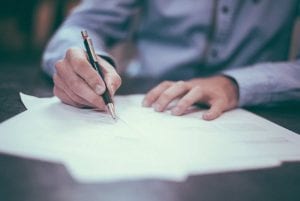 At Rent-A-Center a credit history is not required. A consumer must come with a standard amount of information and documents. Rent-A-Center askes for a consumer to bring in their personal information such as:
Name
Date of birth
Additional contact information
Verifiable source of income
Residential information
2-4 references that are relatives with separate addresses.
Clients can choose which payment plan they would prefer, between weekly, bi-weekly, semi-monthly, or monthly. Lastly, Rent-A-Center will have your purchased goods delivered and set up with no extra fees, on the same day or whichever date the client chooses.
 Rent to Own
 A consumer can make small payments towards a needed or desired item and continue those payments until their balance is cleared. If at any given time the consumer is unable to cover the cost of their payment plan, they must then return the item until they can start making payments again.
Fortunately, Rent-A-Center allows for the consumer to continue right where they left off with no additional or hidden fees. Thus, removing the possibility of a financial set back where they would have to start all over again.
Renting for Short Period of Time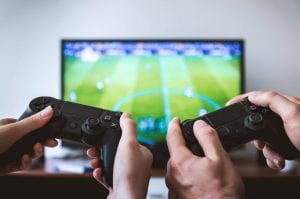 Consumers have the choice to use whichever product they may need, for the period of time they require it. When the item is no longer needed or wanted by the consumer, they can return the item at their own convenience with no obligations or commitment. For instance, consumers can rent a TV for Superbowl weekend then return it, or a laptop for a trip, returning it shortly after their return.
What are My Options?
Furniture:        Living rooms, living room sets, sofa and sectionals, recliners, accent chairs, side and end tables, electric fire places, bedroom, bedroom furniture, kids furniture, beds, mattresses, bed frames, dinning sets, TV stands, Lamps and more
Appliances:      Washer and Dryer, Refrigerator, Ranges, Freezers and Dishwashers, including popular brands of Whirpool and Maytag
Computers:     Laptops, Tablets and Desktops are available for purchase, including such brands as HP, Dell and ASUS
Electronics:     Some of the electronics' options include, TV's, Home Theater and Audio, as well as Video Game Consoles
Smartphones:  Popular Android smartphones including Samsung are available for rental or rent-to-own
Deals:  Rent-A-Center officers amazing final sales all a variety of brands, that have reached a certain age. In addition to the aged products there is an additional deep discount on used and returned inventory, which include all the above listed categories.
Where is Rent-A-Center located?
Rent-A-Centers corporate office is located in Texas, United States of America. However, they have over 3,000 stores in American alone. Rent-A-Center is also considered a worldwide corporation, with locations not only being in America, but also Canada, and Mexico. In Canada, you have the option of going to their subsidiary chains that offer the rent-to-own program. Such as, Ashley furniture, Aaron's or Easyhome.
 Pros and Cons of Rent-A-Center?
 Like any company that offers a service there are Pro's and Con's, let's look at what some of them have been recognized as for Rent-A-Center:
Cons
Paying more to rent than to purchase the item upfront in the long run
Item availability and repair are less readily available
Taxes are charged on every payment
Payments must be up to date prior to returning any products
Pros
Getting the latest furniture and appliances in your home
Providing an alternative for individuals of both high and low financial classes to furnish their houses
Renting for short term purposes, making short term living arrangements easier
Providing solutions to long term purchase goals of more costly items
If you pay off your purchase within 90 days of signing your agreement you can avoid any major markups
Overall the consumers' reviews and comments would suggest that this is the quickest, cost-efficient method of purchasing that must-have item that is not in your budget at this time.
What Else is Out There?
There are many options out there if what you desire is specific to one item being furniture, appliances or electronics. However there no direct competitors to Rent-A-Center.  They are the longest-running and only corporation to offer not only furniture and electronics but also appliances.
How do Current Consumers feel?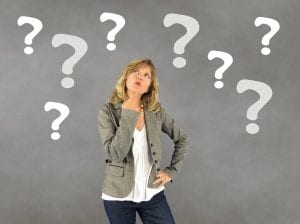 Consistent with any larger corporation there is a variety of opinions and experiences, varying with location and representatives being dealt with. However, according to consumer affairs, based on 536 reviews submitted Rent-A-Center has been given a 3.5-star review.
Consumers feel that it is a way to help low-income families furnish their homes. They also feel that it is a helpful alternative to credit card purchases as they are at a higher interest rate. The staff at various locations have been commended on their ability to provide customer service, as well as destress a financially strapped individual.
Other Money Saving Options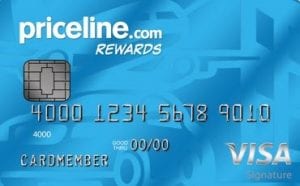 This is just one way of being able to find much-needed items for the home. There are other things in life that people are always looking for at bargain prices. For example, when a person needs or wants to travel they will be on the lookout for good deals on flights or Hotels. There are a lot of options that can be used to find some good discounts in this area and one of them may be Priceline.