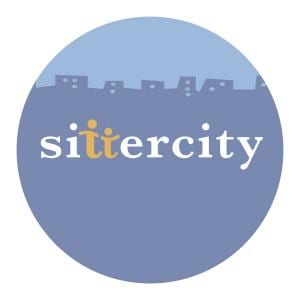 If you're tired of trying to find someone qualified to be your babysitter or nanny, Sittercity has you in their sights. It can be frustrating trying to find someone good that isn't just your friends' daughter, or even relying on your own children to watch each other. If you are a babysitter you're probably wondering if it works at helping you get more gigs. Let's take a look and see how the service stacks up for both sides.
Overview
Finding a babysitter is hard for parents, but being a babysitter can also be rough. On short notice it can be really stressful to find someone with the necessary skills at a reasonable price. As a babysitter your jobs can come in so sporadically that you can go several weeks without a gig, making it hard to make serious money from. That's why services like Sittercity exist, to bridge the gap between these two sides and make it easier for both parents and sitters to find each other and start a business relationship.
The Claim
They claim to use a four-step screening process to weed out the lousy sitters and so you're only presented with quality babysitters. You can quickly access their profile, which includes their qualifications and their previous work history. Going deeper, you can look over their background check, read what other parents have said about them, and check their references.
They also say that you can post your babysitter or nanny job, and let them come to you, rather than trying to find one by browsing profiles.
The Hype
The hype is that Sittercity is just one of several babysitter directories, but they are growing in popularity and looking to be the one source parents think of when they need a night out.
The Cost
For parents you get one week to try out the service, which is definitely enough time to find and hire a sitter for their first gig. If things work out with them that might be all you need. If you'd like to go back to the well it will cost either $35 a month, or $70 for the year which includes free background checks.
As a sitter you just need to take a pledge and register. It's free to join, as they wouldn't be able to offer their service if they didn't have a large pool of applicants available.
The Commitment
Just because all of the information that you would need is presented to you at Sittercity, you still have to be the one that goes through all of the profiles and ultimately makes a final decision on which sitter to go with. They can help you make a more informed decision in less time, but you still need to find someone that resonates with you.
If you are using Sittercity to find more babysitting jobs, you'll need to completely fill out your profile, including having a background check performed, submitting your references, encourage positive reviews from parents you've sat for, and answering all of your interview questions correctly. This can take a lot of commitment, because many of the parents that will use a service like Sittercity are very concerned about their children, and are looking for sitters that are a cut above the rest.
Why It Gets a Win
The reason we are giving a yes to Sittercity is that they let you drill down your options based on your own criteria. This filters out hundreds of sitters that aren't matched up with what you find important, and only leaves behind the ones that have the features you want. This cuts down on a lot of weeding out that would pop up eventually anyway. Say for example you don't want a smoker, that's one of the options you can exclude. You can also filter out sitters that won't work on weekends, or on special holidays – important when you want a sitter for Valentine's day.
Why we like it: Not all parents are the same, or hold the same views of what is important. Rather than Sittercity telling us what's good for our kids, they let us decide, and set out own guidelines on which ones to go with.
Final SitterCity Review
We are giving Sittercity our Thumbs Up. They have thought of everything a parent should think about when screening potential babysitters, and the time savings is invaluable. Being able to quickly browse through things that would be difficult or impossible to see by going about it the conventional way is worth the purchase price for a month or a year. For example, how likely is it that you are going to run background checks on the sitters you are considering if you go about the search on your own?
Also, since all of the information has already been collected and presented in one place, you can cover much more ground in less time, finding better quality sitters than you would if you just asked around in your social network.
Our Recommendation
If you're fed up with finding sitters the old fashioned way, you should definitely give the one week trial a go at Sittercity. At the end of one week if you haven't found a good babysitter, just cancel. If you have found one, you can still cancel. If you haven't found one, but think that you could if you just had a little more time, stay on for a month or just pay the one-off price for the year. No matter which way you go, the time savings will justify the expense.
Official Website: SitterCity
What do you think? Does SitterCity work or not?