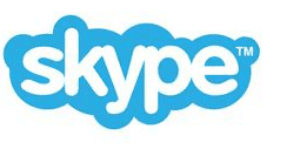 Most anyone that uses the internet to some degree knows what Skype is. But what about all those people who only access the web for simple tasks like checking their email, or surfing the web? Are they missing out by not using Skype?
Overview
Skype is a communication software that people can use to correspond with each other either as one on one or in groups. Communication can be done either through text messaging or even via audio as well as visual.
The Claim
Skype claims that they are a great resource for staying in touch. You can rely on voice, video and audio for your communication needs. It has been around since 2003 and can be used by relying on its very basic features or it can be utilized exponentially as a business resource.
The Hype
The hype about Skype is that it opens up a new world of communication through a virtual resource like the internet. It can be used by anyone with just basic computer knowledge or by those who are really computer savvy.
The Cost
The cost to use Skype is going to depend on which of its features you are relying on. For example, if you want to make calls to a land line or mobile in the UK from Canada you can sign up for a monthly membership of $9.50 per month. This will give you 400 minutes of time. This is just one example of many different memberships that Skype has to offer. For its basic services of being able to text and talk via the internet then there is no fee.
The Commitment
If you are really looking for some communication opportunities then you should make the commitment to really study everything that Skype has to offer. You may find it has a lot of resources to it that would be great for you that you may not have thought of. When you have access to a tool as powerful as Skype then it is well worth the time you will spend learning about it.
Evaluation
Skype is definitely a well know tool and it has become almost a household name, as well as tool relied on heavily in the business world. For the simple computer user or those who are shut ins it is a most economical way of being able to communicate even just through simple text messaging. Many seniors now rely on and enjoy what Skype has to offer them at no charge.
Final Skype Review
We are definitely going to give Skype a thumbs up. Like any software it does on occasion have its glitches but these are usually rectified quickly. It is also well worth having a good headset if you are going to rely on Skype for voice contact. Even for long distance calls with a decent headset you will be impressed with the clarity that Skype is able to provide.
Our Recommendation
Once you have gotten used to using Skype no matter whether you are using its free benefits or paid ones, you may want to expand your enjoyment of it by also utilizing Tely HD.
What do you think? Does Skype work or not?