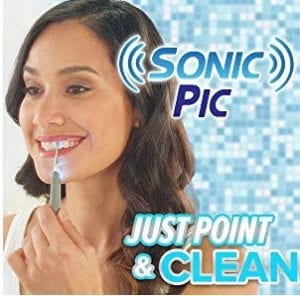 Not only is having a good smile something people find very attractive, but it's also one of the first things people notice about you. If your teeth are stained or you have a problem with bad breath it can not only affect your confidence, it can make a very big difference in your life. This draws people to look for at-home dental care products like the Sonic Pic Dental Cleaning System
What Is The Sonic Pic Cleaning System?
It is an ultrasonic cleaning system that has been designed to create a deeper clean for teeth and gums.
The claim is that the Sonic Pic is much more than your average toothbrush.
It cleans by sonic vibration delivering 3000 of these each minute.
What Does It Clean?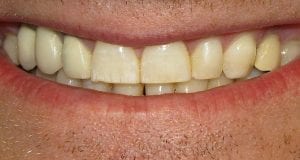 There are a lot of different types of buildup and debris that affect the teeth and gums which are:
Plaque
Tartar
Stains
Food
Bacteria
The Sonic Pic is designed so it cleans the front, back and in between the teeth.
Compared To Brushing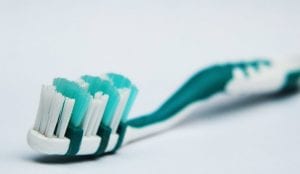 When comparing the Sonic Pic to brushing the brushing is not able to get into the small crevices that the Pic can.
What's The Proof?
There is nothing to indicate that this has gone through any type of formal trial or testing. A demonstration of being able to remove some marker from a glass of water is the standard that is being set.
What Happens When Wearing Dental Wear?
A lot of people are having some type of dental treatment and as a result may have additives to their teeth such as:
Crowns
Caps
Implants
Veneers
Braces
These are not supposed to pose a problem for Sonic Pic. Not only will the unit continue to do a thorough cleaning job it will not damage any of these additions.
 The Benefits
Knowing how Sonic Pic works helps to understand what the benefits should be:
Cleaner teeth
Whiter
Fewer bacteria
Less odour because of the reduction of the harmful bacteria
Cavity prevention
Less risk of gum problems
An additional benefit is the sonic Pic Dental Cleaning System portability. For those that like to clean their teeth when at the office they can easily carry the Sonic Pic with them and clean after break or lunch.
What Comes With This System?
The Sonic Pic Cleaning System actually comes together with four individual parts that work in unison together to make sure your teeth are best cleaned in all ways.
To start off  you have an ergonomic handle that comes with a removable tip that acts as a scaler that is excellent for removing certain stains as well as plaque.
You then have a variety of toothpick-like tips that actually form some of the most important parts of this cleaning system because they are able to remove hard to clean stains, plaque, and especially particles that are found under and around your teeth.
The handle itself comes with an LED light so if you are looking to get into those hard to see places, it makes it so much easier to see what you are doing.
It also has a built-in timer so the user knows that the dental cleaning is complete.
It will automatically shut off and is battery powered.
Sonic Pic Reviews
There is a lot of hype that comes with the Sonic Pic and by the look of the reviews, it is mostly all hype.
Out of 60 reviews, it has received a 2.7-star rating. Only 34% gave this a five star while 48% gave it a one. So there was not much variation in between as to who was more undecided. Overall this is a poor performing product.
What Were The Problems?
When looking at the negative complaints it is also important to know what the issues were.
Was it that the unit didn't clean the teeth?
Was it too difficult to use?
Was it inferior in quality?
Unfortunately, the complaints fall into all three of these categories.
Does  Sonic Pic Dental System Bring Results?
It might not be a good idea to blame the poor results on the sonic technology for cleaning the teeth.  Sonic cleaning is often used in a professional setting by dentists. It cleans through vibrations. The Sonic Brush was obviously trying to mimic this action without putting the quality into the unit that would be required.
There are other Sonic cleaning systems that are getting good feedback such as the Triple Bristle. This is a system that is pulling in good reviews but is much more expensive than Sonic Brush.Triple Bristle seels for around $69.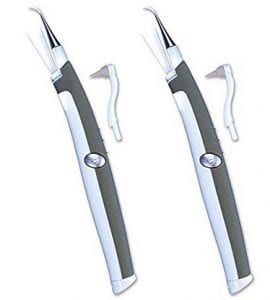 Sonic Brush sells for two in a pac for $1900
The difference in the quality can easily be seen so the decision to sonic clean should not be the deciding factor. It should be the results that count.
Also, you are more than likely going to want to use your regular toothbrush as well. Remember that these brushes need proper care and cleaning. You may want to consider a special brush sanitizer for this purpose.