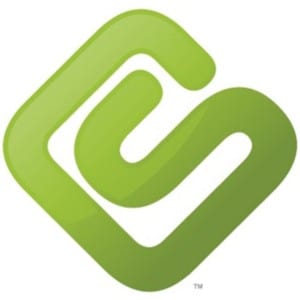 Swagbucks bills itself as "the web's digital dollar" and says you get rewarding for things you're already doing online. The idea is you sign up for a free membership and then they guide you to certain steps you can take to rack up their digital currency called a Swagbuck. But is this worth it, does it work, or is it a waste of time?
Overview
A lot of sites these days are coming up with gimmicks and methods to get you to sign up. Many times it's the idea of getting free money, or getting products at a steep discount by bidding on them through penny auctions. We also recently reviewed a site where you get cash back for buying the things you already buy.
The Claim
Swagbucks claims that you can earn reward points by performing miscellaneous actions online, and then redeem them for free stuff. From what we could determine they
The Hype
The buzz created by the something-for-nothing urge is a strong one, and it's easy to get roped in with the idea that you're going to be rewarded for being online, rather than just spending money or killing time.
The Cost
It's free to sign up for Swagbucks, but remember that a free membership site like this places a lot of value in their number of free members, just look at how successful Facebook is without charging to join. The value of Swagbucks themselves can be easily determined. They have a $50 PayPal card on there listed at 5000 SBs. That means each Swagbuck is worth about a penny or less considering that they've still got to make a profit, even on a cash item like this one.
The Commitment
If you want to get the most out of your membership you'll want to stay committed to using this, but the trick is to only use it for stuff you're already doing anyway, rather than be persuaded to do things that you wouldn't normally do in order to get more Swagbucks.
Evaluation
The concept of the site is akin to the tickets you get at Chuck E. Cheese's where you're playing the games and getting tickets and then counting them up and going to the prize counter to see what sort of chintzy prize you can get. Chuck doesn't mind giving you the prizes because he knows you've already paid for them a few times over by putting tokens in the games. But the things they ask you to do seem pretty harmless, and at the worst could just be chalked up to a waste of time if you don't end up redeeming your bucks for stuff.
During our evaluation they asked us to do such things as upload a profile pic. Easy enough. Then we answered the daily poll and watched a video for a few more bucks. Maybe not the most effective way to rack them up. What seems to be the best way to do earn would be their coupon section. You get 10 SBs each time you scan in one of their coupons, and they have coupons for stuff that you probably buy for your home anyway like cereal, toilet paper, and frozen pizzas. So you might as well get the money off for the coupon, plus the equivalent of an extra dime in Swagbucks.
One thing we'd recommend against getting swept up in is there Swagstakes. This is where you redeem your SBs for a chance at winning an item. Perhaps this sounds like a way to potentially get the most out of your SBs, but when you couple the low value of a Swagbuck with the unlikeliness of winning the item in question, it boils down to a big waste of time. Maybe if you've decided that you don't want to use the site anymore and you just want to get rid of whatever balance you've accumulated and don't have enough for a decent item, this would be the way to go.
Best Way to Sign Up
Just an FYI, if you sign up using Facebook you'll be giving them your primary email address and if you end up signing up for some of their offers they'll be passing that along to their partners. It's not much faster to sign up with Facebook than it is to just create a new separate account with them, so we'd recommend going that route and using an email that you wouldn't mind sharing with other companies, like one that already gets a fair amount of spam. The other benefit to setting up a separate account is that you won't have to worry about it posting updates to Facebook and announcing to your friends that you use it.
Final Swagbucks Review
Swagbucks is running a pretty cool site and it's worth signing up for, at least to check out some of the free stuff you might be eligible for. If you use it on a regular basis, such as coming back daily to answer their daily poll, or taking them up on a special offer that's in your sweet spot, you could accumulate enough bucks to get something free once in a while, or you might have to do this for a while if you want to get something different. But we were unable to see how this doesn't work out for you, the member, so we're going to give it our Thumbs Up and say it works.
Our Recommendation
We always take a skeptical stance when using a site like this, and make them prove to us that they're worthy of our time. There are a few sites out there that are set up in a similar way, but they make you sign up for other offers that cost money in order to earn the reward points. We like that they their special offers are specifically designated as no obligation, and they don't require you to use a credit card. Most of them just want your contact information so they can send you emails, and in return you get free Swagbucks. Not a bad trade off.
What do you think? Does Swagbucks work or not?