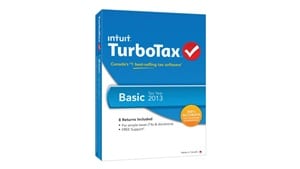 When it gets to that time of year known as tax time, most people just hate the thought of it. If there is anything around that is going to take the sting out of tax preparation then it is going to create some attention. One real  tax preparation solution may be Turbo Tax software, but does this just create more tax time work or is it really a great resource?
Overview
We live in the world of computers, and for most anything that a person needs help with its a simple as grabbing the mouse and checking out the available resources. When this fits right into completing the yearly tax return it can be a great relief. Turbo Tax is a software that allows a person to be able to do their taxes by following each individual step of the tax filing. There are several different versions so it's a matter of choosing the most appropriate one for the individual tax circumstances.
The Claim
It is important to know which Turbo tax is applicable to you. There is software available for the American tax payers as well as Canadian tax payers. Either way the Company who produces this product which is Inuit, claims that their product will allow you to complete your product with 100% accurate calculations and you will be able to get your maximum refund. They even offer a few guarantees. The first guarantee is if you use another tax software that gives you a greater return then you will get a refund on the purchase of the Turbo Tax software. The second guarantee is on accuracy of calculations. If the software creates an error which in the end costs you tax penalty or interest, then the Company will reimburse you. Finally there is a 60 day money back guarantee. Be sure to specifically check out the applicable guarantees according to which specific Turbo project you buy.
The Hype
When it comes to anything that makes tax time easier it doesn't take much by way of hype to bring to mind the pain points related to this task. Inuit has aptly addressed all the concerns that tax payers have when it comes to filing their returns. They want an easy method in which to do it. They don't want to have trouble with calculations, and they don't want to miss out anything that needs to be filled in. This software insures that all of these areas are totally addressed. The company has established their credibility in the software department, so it is just a matter of making sure that the potential customers know that there is a new version each year.
The Cost
The cost for the software is going to vary depending on which particular version you are going to buy, plus where you are going to buy it. For Canadians they have several choices like Walmart or even Shopper's DrugMart. You may be able to find Turbo Tax software at a Canadian Walmart ranging in price from about $29. for the standard version up to $69. for the premier version. For American tax payers you can go to the Company's USA site and buy your version online, and there are even some free online versions that you may want to check out. Or you can purchase from Amazon.com.
The Commitment
The first commitment of course is going to be to buckle down and get your taxes done. You will want to do some research on the different versions of the product so that you are sure you are buying the tax software that is most applicable to your tax affairs. After you have sourced out where you want to buy the software, then depending on which method you are going to use, you may have to download it and read the instructions on how to use the product. Then you need to make sure that you have gathered all of your tax information so you have it on hand to refer to as you go through the process of filling in your return.
Evaluation
There are a few good tax software programs now available on the market, but Turbo tax has really earned its reputation for being the best, probably because of their attention to detail. It is ideal for those tax payers that have to file both in the USA and Canada because they will be familiar with the platform of the software.
Final Turbo Tax Review
We are going to give the Turbo Tax software a solid Thumbs Up review rating. It has proven its value over the years. The company invests a lot of money into their future products so you know that you can count on up to date software for each year of tax filing. It is a little higher priced than some of the other quality ones on the market, but their versatility in being able to choose the version most applicable for your tax needs makes up for that.
Our Recommendation
When it comes to taxes, accounting and bookkeeping these are all related tasks and they can be overwhelming and time consuming, plus costly if mistakes are made. When there are opportunities to automate these tasks then it leaves less room for error. We have emphasized this in the past when we did our review on FreshBooks, which is an accounting/bookkeeping type service that really lets your stay business organized.
What do you think? Does Turbo Tax work or not?