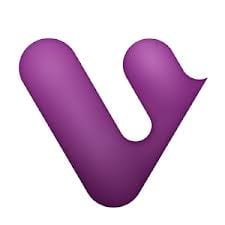 The concept behind Viggle is that it's an accessory to watching TV, allowing you to potentially earn rewards by checking into various shows and programs. Sounds great to be rewarded for something you're already doing, but how does it really work?
Overview
Most of the time watching TV is portrayed as an unproductive activity, which is why it's earned the nickname Boob Tube and Idiot Box. But what if you could actually make TV work for you, rather than just be a source of entertainment, information, and a time to veg out? That's the concept behind Viggle, so of course lots of people have tried it out. The feedback on the current version of the app has been promising, but like always there are several people voicing their opinion that it doesn't quite work out the way it is advertised to.
The Claim
The main claim made by Viggle is that you can make TV more rewarding by simply checking in to the shows that you watch and earning points just for watching them. They showcase prizes like t-shirts, gift cards to places like Lowe's and CVS, and cruise trips aboard Royal Caribbean. Of course each prize has a different point value, so it's much like standing at the counter of Chuck E. Cheese with a handful of tickets and seeing the big prizes having a value that would require you to spend a lot of tokens. In this case the larger prizes are going to require some mad television watching over a long period of time.
The Hype
This is a free app for Android and iPhones, so it doesn't take much for users to download and try it. What is impressive is that they've gotten enough users to make it a success, as least for the short term. There are thousands and thousands of apps that never get even a few hundred users, so they've figured out how to attract and retain enough of a fan base so that people are talking about it and creating a buzz around it.
The Cost
The app is free to download and use, although you will be signing up as a member of Viggle, which is where they are building the value in their app and service, and how they hope to win over sponsors to make their money. When you consider that Facebook is free to use, but makes the owners billions, it's easy to see that gathering the television viewing habits of millions of users would be a huge money-making endeavor and is what they are banking on with this app.
The Commitment
There is a bit of commitment involved here, because you have to remember to check into shows as you're watching them, or it won't work out too well for you. They say you can discover new shows to watch, which could make it a bit addicting, adding to the number of hours you spend watching TV or at least thinking about what to watch and when to watch it.
Evaluation
It only makes sense that a loyalty program would find its way to the TV. We already get "rewarded" at places all over town with loyalty cards to coffee shops, and discount club cards at grocery stores, pharmacies and more. Many people have keychains full of scanable cards so that they can get the best prices on what they're buying. The whole time retailers are using the data the cards provide on shopping habits and purchase decisions. The same concept is at play here, although taken to a different level because you're actually supposed to be able to earn real stuff by simply watching TV.
Most of us don't think twice about downloading free apps, installing them, signing up, and using them. They've made the process so quick and easy that before you know it you're up and running and you blow by the terms and conditions without a passing glance. But you really should consider what you're exchanging for these free points and potential rewards. Until now the networks only had the Neilsen ratings to try to help determine which shows were popular and which were flops. With the data on all the "Vigglers" they can more accurately determine how the majority of people are reacting to a program.
Final Viggle Review
Viggle is getting the Solid Try rating from us, based on the fact that it's free to download and sign up. If you don't mind giving them information on what you watch, and when you watch it, as well as demographic information, it's a way to make watching TV more fun, and could potentially lead to earning some gifts along the way. It's not as if the gifts are going to be life-changing, and it may seem silly to try to go for prizes like a cruise, but getting a free gift card once in a while for watching TV shows you already watch would make it worth using.
Our Recommendation
If you set out to use this to try to get tons of prizes, you'll probably be disappointed. But if you simply use it as a fun accessory to give you more information on the shows you watch, and see what others are saying about those shows, and just take whatever points that accumulate as you're doing so as an added bonus, you'll likely have a good time and say that it is a useful app.
What do you think? Does Viggle work or not?