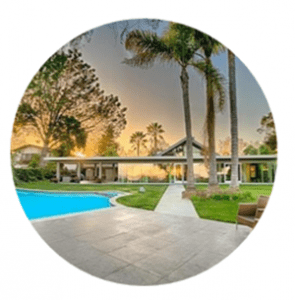 Not content with just reviewing products here we love to review services as well, and today we are reviewing the Homeaway/VRBO Vacation Property Rentals Service. For those that are looking for some great choices in travel accommodations this company has plenty to offer.
Overview
The VRBO Vacation Property Rentals is a website that works in conjunction with their other site HomeAway to allow travelers to book their rental accommodations through their platform. Vacation property rental owners are able to list their properties here so they get global exposure.
The Claim
The claim by VRBO Vacation Property Rentals is that by listing your vacation property under their banner it gives you access to a wide variety of clients who may have an interest in renting your vacation property. For people looking to rent an incredible property at awesome and competitive rates you need look no further than Homeaway and VRBO.
The Hype
The claim by VRBO Vacation Property Rentals is that they list over 1 million properties worldwide for the enjoyment of the people renting and the convenience and security of the owners looking to rent out the units and suites and in many cases entire houses or cottages.
The Cost
Of course the cost of renting a unit through the VRBO Vacation Property Rentals selection varies depending on exactly what, where and who you are renting from. Cottages in the northern parts of Ontario, Canada will obviously rent for different price than a luxury apartment or condo in Macau but both can be rented using the services of VRBO and Homeaway.
The Commitment
The only commitment you need to make is to commit to having an incredible time at the VRBO Vacation Property Rentals is that you choose to rent on VRBO. The process of finding and selecting a place to stay is as easy as it can be with this service and others like it.
Evaluation
After going on to the website for VRBO Vacation Property Rentals we were struck by the amazing diversity in the listings that we perused. From the Blue Ridge Mountains in the United States to cottage country in the northern parts of Ontario to the penthouses in Macau this site simply has it all. The process allows owners of these units and potential renters to find each other and come together to offer the public the absolute best selection of quality rental vacation properties. Many travelers have found in the past few years that there really is a better way to vacation than the tired same old, same old, of renting a hotel or motel than may or may not be as close to the action as you would like to be. Being able to rent a beautiful lake house or cottage rather than staying in a cookie cutter motel/hotel chain can make the difference between having a great time and a simply good one. VRBO makes this happen on a daily basis all over the world.
Final VRBO Vacation Property Rentals Review
If you are seeking a vacation property to rent or are an owner looking to rent out a stunning property so that others can enjoy what you have to offer while you make a few bucks then VRBO Vacation Property Rentals and Homeaway is the place to be. The spectacular selection of rentals around the globe makes this the go to site for anyone looking to broaden their horizons the next time they take a vacation.
Our Recommendation
Go to the VRBO Vacation Property Rentals website and check out the selection of properties that you can choose from. Or, conversely, list your property so that someone else can enjoy the way you do.! An excellent service for both parties and the true winner is the clients who get to experience places that they normally would be unable to do. For an alternative for booking accommodations check out Roomorama.
What do you think? Does the VRBO Vacation Property Rentals work or not?