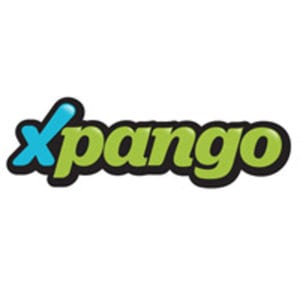 Xpango seems like it would be a gadget lovers dream. The theory is you can get free electronics sent to you by earning credits through the site. These are supposed to be brand new items, shipped worldwide for free. This seems like a great deal at first, but what happens when you get down the nitty gritty and see how it actually works? There will of course be those that receive a gift, but what about the majority of users?
Overview
Sites like these are gaining in popularity, as technology becomes more and more advanced and things like the iPad and the Wii make people really want to have one. There will always be the next generation latest and greatest technological marvel to come out, which means you can expect more and more sites like this to pop up. And while the concept is solid as far as the Xpango business model goes, how about for the actual consumer, who has to be the one to complete offers, refer friends, and earn credits?
It's not really a matter of whether or not this works, surely you will receive a product if you complete the necessary number of credits. The real question is, would you be better off just going out and buying the item you want, rather than doing all of the things needed in order to earn credits. You might actually end up spending more by completing all of the offers they require, or buying credits, than you would if you just found the product online and bought it outright.
The Claim
They rattle off some of the top-selling electronic equipment as a way to entice you to sign up and start earning credits. They say you can receive the latest iPhone 4, or an XBox 360, or an iPad 2. They focus mostly on the type of products people really want, like gaming consoles, PCs and Macs, and mp3 players and mobile phones. The sort of things people want, but don't necessarily have the spare cash to spend on it.
The Hype
The hype is that this preys on the "something for nothing" gene most of us have. The thought of getting one of these products without having to open the wallet or purse makes for a very interesting offer. This sort of site will put people into a sort of frenzy, getting them to sign up and then try to refer friends, or complete offers in an attempt to earn enough to get the prize. It's basically an online carnival game.
The Cost
It's free to sign up at the site, and also free to earn credits by referring your friends. However, if you complete offers, some of them are free, and some are free trials that will ask for your credit card details and bill you if you don't cancel. You also have the option to buy what's known as Clix so you can get to your goal faster. So while it is possible to get your reward just be referring other people to your page, your may end up paying somehow for the item.
The Commitment
You definitely have to commit to earning enough credits to be able to get the gadget you're most interested in. If you're going for something really big, like an HDTV, you have to be in it for the long haul, and jump through all of the hoops they tell you to on your way to so many credits.
Evaluation
Of course with a system like this people are going to try to milk it, and there are plenty of places claiming to have created Xpango hack software. You can even find places that have a hack video you can watch, and programs you a credit generator you can download. This would be the ultimate way to get all of the equipment you want sent to your home for free, although it's unlikely that any of these work, and very doubtful that Xpango would ship out all of those products without verifying how you earned so many credits so quickly.
Is Xpango a Scam?
People wonder if this is a scam because it seems like you're getting these products sent to you for free, but Xpango has definitely figured out a way to make money from the actions you're taking to earn the credits. By the time you get enough credits to qualify for a product, you'd better believe Xpango has already made their profit, and is still doing just fine even after sending you your gift.
Also, they are likely buying these electronics in bulk, so they are not paying the same price that you or I would pay by walking into a Best Buy and buying at retail.
Final Xpango Review
Xpango is doing a lot of things right. They have plenty of people that have received the product, and can vouch that you won't get scammed if you get the number of credits needed. They also have multiple options for how you earn your credits, so if you don't want to complete offers you can just refer friends, and if you don't want to do either of those you can just buy credits. This is nice because if you complete offers and get close to the number of credits needed, you can just make up the difference with cash and get your item at a greatly reduced cost.
Our Recommendation
The best way, in our opinion, would be to sign up for free, choose the item you really want, get your referral code, and start driving as many people as possible to your link. This is the only truly free way to get your item. If you complete the offers you'll undoubtedly forget to cancel a free trial here and there, and you'll end up getting bombarded by spam for the free offers. If you buy the Clix there's really no point, you could just go buy the product. Referring people is the best way to earn free credits, and requires the least hassle on your part.
What do you think? Does Xpango work or not?