BuggyBeds are bed bug monitoring traps that are supposed to alert you to the presence of bed bugs before they have a chance to infest your home. You are required to put the traps in place, and then check them from time to time to see if there's anything in them. Since bed bugs can be hard to find due to their nocturnal nature, this would give you a round the clock way of detecting them. But how well do they really work?
What Are Bedbugs?

Imagine little small, brownish oval insects crawling around on you while you are in bed sleeping. As disgusting as it sounds, bedbugs infestations can happen very easily. These little creatures can be brought into your home on used beds, couches, luggage, clothing, and many other items. Many hotels and motels have bedbug problems. So as you can see, these little insects can hide almost anywhere. Bedbugs survive on the blood of animals and humans.
About Bedbugs

Bedbugs are insects that move very fast across walls, ceilings, and floors, however, they do not fly. Female bedbugs have the ability to lay hundreds of eggs over their lifetime. These little eggs look like tiny specks of dust. Nymphs, which are bedbugs that have not yet reached maturity, require human or animal blood five times before they reach maturity. This can happen within a month's time period. Female bedbugs have the ability to produce over three generations each year. Quite typically bedbugs hide in beds, bed frames, mattresses, headboards and box springs. Bedbugs can easily move throughout the bedroom and to other areas in the home. Quite often apartment buildings reach a point of infestation as these little creatures can travel from apartment to apartment.
When Do Bedbugs bite?

Bedbugs are nocturnal so they are most active at night. Typically they bite people at night while they are sleeping. The bugs pierce the skin and feed for up to 10 minutes on blood. People don't feel the bites at first, but afterward, these tiny little bites turn into red itchy welts. Bedbugs will bite any area of exposed skin while you are sleeping.
What Are BuggyBeds?

BuggyBeds are small bedbug glue traps, used to lure and detect them, utilizing a specialized glue formula. Early detection can literally save you thousands of dollars. Once detected, these little pests can be destroyed by a professional exterminator. This will prevent you from having to throw away all your furniture and belongs that could potentially become infested.
How Can The BuggyBeds Product Help?
If you think you may have bedbugs, early detection is key. Since it only takes one bedbug to turn into a full infestation, the secret is to catch them as quickly as possible. BuggyBeds are basically bedbug monitors. They are ready to use traps that can be used discreetly placed throughout your home.
Where Can BuggyBeds Be Used?

As BuggyBeds traps are very thin, they can be placed virtually anywhere in the home like:
Mattresses
Box springs
Drawers
Picture frames
Closets
Baseboards
Headboards
Hotel rooms
Vehicles
Cottages
Cribs
Luggage
Movie theatres
Any place you visit
And many other places.
Note: To use on baseboards and other similar locations use double-sided tape or velcro on the back of the traps to secure them in place.
Is BuggyBeds Safe To Use?
Yes. BuggyBeds are pesticide-free and non-toxic. They are specifically designed to lure and trap these unwanted little pests.
How Big Are The BuggyBeds?

BuggyBeds monitors are very small and discreet, they are 2 inches by 3 inches in size.
Where Should I Place The BuggyBeds Under My Mattress?
For optimum detection, it is recommended that users place a BuggyBed trap at each corner beneath your mattress and box spring.
How Long Do These Early Detection Traps Last?
BuggyBeds monitors can last up to 6 months.
How Often Should I Check The BuggyBed Traps?
For optimum early detection, it is best to check your traps on a regular basis.
What Do I Do If I Catch Bedbugs in the BuggyBed Monitors?
If you have checked the monitors and discovered you are catching bedbugs, it is highly recommended that you call a professional exterminator to avoid a full-blown bedbug infestation.
BuggyBeds Benefits

BuggyBeds monitors provide many benefits such as:
Early bedbug detection
Non-toxic
Pesticide Free
Other insect detection
Peace of Mind
Huge savings
Infestation prevention
Bite free
Can be used anywhere
Discreet
Works for up to 6 months
BuggyBeds are also available for auto, travel, dorms and more.
How Much Do BuggyBeds Cost?
BuggyBeds are available in different quantities. A home 4 pack is available on the BuggyBed website for $14.99. The best value pack of 12 is available for $29.99. Other packages are available as well. Amazon also carries a variety of BuggyBed products. Prices vary on Amazon. These products are also available at many brick and mortar stores and prices vary.
Where Can I Buy BuggyBeds?

BuggyBeds are available on the company website, Amazon and the following stores:
Lowe's
Walmart
Ace
CVS
The Home Depot
TSC
T.J. Maxx
Bed, Bath and Beyond
Do It Best
FredMeyer
Camping World
Harris Teeter
Hayneedle
Kroger
Marshalls
Meijer
Orscheln
True Value
Customer Reviews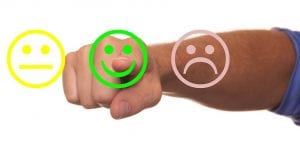 Customer reviews have shown BuggyBeds is a great product.
Here are what some customers had to say:
"I decided to buy the value pack since I have a 2 bedroom apt. Buggybeds is now protecting my mattresses as well as my couch. I even bought a few extra packs and gave them out to my family for holiday presents because I want to protect them from getting bitten!"
"After we had a professional exterminator for my bedroom that was infested with bed bugs, he suggested that we buy BuggyBeds to monitor for bed bugs before we developed another infestation. I could not believe ONLY a week after the extermination, we had a bed bug in one of our traps. We immediately called the exterminator back. BuggyBeds saved us thousands of dollars by detecting a bug before we had another infestation again! I now use the BuggyBeds trap everywhere my family goes so we can detect if we bring them home!"
Recommendation
BuggyBeds seems to be a great product for early bedbug detection. If you purchase and are happy with this product, try other products made by this company like their flea and tick early detection monitors, lice repellent bands and mosquito repellent bands.
More Resources
If you would like to learn more about bedbugs and some other potential solutions visit this great post.