In many homes the kitchen is the room that gets the most action, after the bedroom of course. It's where we cook, and in many cases eat as well with an attached dining area.
Therefore, it's also the room that gets the messiest, and requires the most cleaning. That's why there are so many products out there designed to help you cook the meals, prepare the meals, and clean up after dinner has been served and consumed.
Kitchen products are notorious for either being miracles or tremendous flops. That's why there is a long wake of products left behind that don't quite make the grade. But there are also some products for the kitchen that once you start using you'll wonder how you ever got along without them. We've tried to find these for you, and give the stiff-arm to those that are a waste of time and money.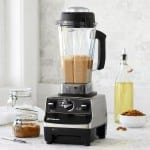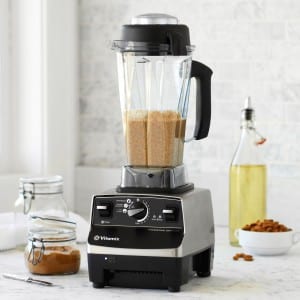 Blenders
If you have a good blender, all is right with the world. If you have a bad blender, you'll think that you're being punished for something you did in a previous life. A blender is one of those kitchen items that can make things a lot easier – and even fun – in the kitchen.
But anything that involves electricity and sharp blades is bound to have its share of lousy entries into the market, and there's no shortage of bad blender attempts. That's why we've evaluated some of the best-selling and highest rated blenders to see if they really live up to the hype.
Go to our Blender Reviews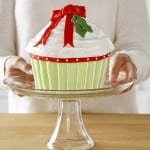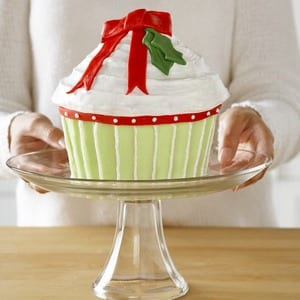 Giant Cupcake Pans
Talk about fun, nothing says eat me like a giant cupcake. If you're tired of boring old cakes, and ordinary-sized cupcakes just aren't thrilling you any more, you may be due for a giant freaking cupcake. These are guaranteed to be head turners, and may even start a conversation at your next get-together.
The reason they're becoming so popular is there are literally hundreds of ways to prepare them and decorate them, but it all starts with the right pan, one that can provide consistent results and provide a cake you actually wand to eat and not just look at.
Go to our Giant Cupcake Pan Reviews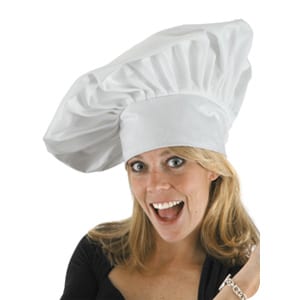 Kitchen Gadgets
Kitchen gadgets come in two versions: great and horrible. You'll either end up with an item you never want to part with, or a useless piece of plastic. Of course, figuring it out can be half the fun, if you take a lighthearted approach and don't put too much stock in the outcome. Most times these gadgets are a reasonable price, so it's not the end of the world if they end up in your junk drawer.
One winner can make up for a series of losers, but we've tried to separate the two to cut down on the amount of trial and error and wasted cash.
Go to our Kitchen Gadget Reviews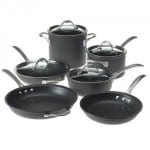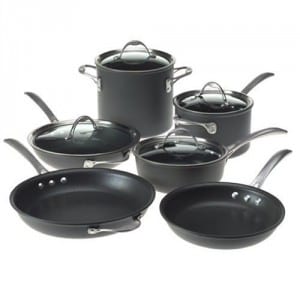 Non-Stick Cookware
If you've got a quality nonstick cookware set, or even just a frying pan, you've got a large chunk of your kitchen work cut out for you. But not all non-stick cookware is created equally, and some of what's out there is just plain bad. Luckily there is a new breed of cookware coming along that fixes what was wrong with old nonstick pans and introduces new solutions.
The new non-stick is incorporating nano-technology and promises to be like nothing you've ever seen before. We bought some of them and put them to the test in an at-home setting so you can see first hand how it actually works.
Go to our Non-Stick Cookware Reviews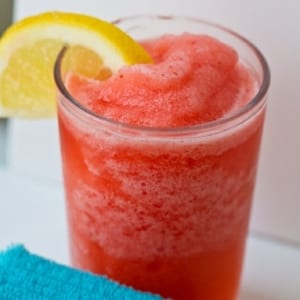 Slushy Makers
Think 7-11 has the lockdown on all things slushy with their patented Slurpee system? Not hardly. Today's slushy makers come in an assortment of techniques on how to get the perfect type of slush. You can decide to go manual, with system that don't use any electricity or moving parts, or you can attempt to get your own at-home slushy maker that is supposed to provide the perfect chilled beverage every time.
Find out which ones actually pull of the magic act of getting a drink to be not quite a liquid, not quite a solid, but somewhere in between. Yum!
Go to our Slushy Maker Reviews


Cleaning Products
A clean home is a happy home, and the kitchen usually serves as the staging area for most cleaning sessions. The cleaning products that companies are coming out with these days are usually focusing on making things greener, and not using so many harsh chemicals. This is really important not just for the environment, but if you have small children or pets that are using the things you're cleaning up, and potentially putting them in your mouth.
Once you get your home cleaner with these products, you'll notice that you're done in less time, and with less hassle. A double win!
Go to our Cleaning Product Reviews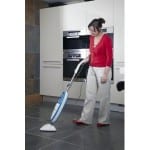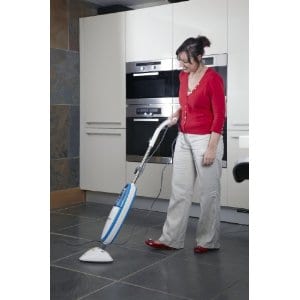 Steam Mops
Steam mops have been around for a while now, but only in recent years have they really established themselves as a must-have item for a cleaner home. They're also a green product, most of them use only water to do the cleaning, so you don't have to spend extra on cleaning solutions.
They also claim that they can disinfect your floors as well, which would be a nice feature if you've got toddlers crawling around, or pets that eat things off the floor. But be careful, because there are good steam mops and bad steam mops, just as there were good witches and bad witches in The Wizard of Oz. Find out which ones belong in your home.
Go to our Steam Mop Reviews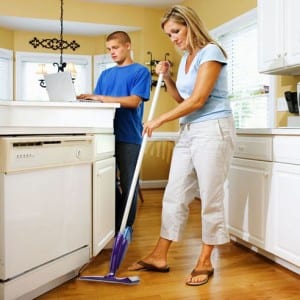 Sweepers
Before sweepers came along the default items in every home were a broom and dustpan. But those seem so 1990s these days that you've just got to have a sweeper of some sort. These pick up as they go along, so you're not moving the dirt all around the room, or sweeping it into a pile first before picking it up.
There are also wet models out there that can mop up your floors at the same time, so you can forget about the broom, and forget about an ordinary mop as well. See which ones we've determined should be the broom killer in your home.
Go to our Sweeper Reviews

Kitchen Product Tips
When it comes down to kitchen products you've basically got three types. You've got your food prep items, these are the choppers, the blenders, the food processors, and all of those things that claim to make food preparation easier and faster, or both.
Then there are the cooking gadgets. These are the ones that claim they can make the actual cooking of the food go easier. These are your frying pans, your electric grills, and anything else that takes your food from raw to cooked.
And lastly you've got your cleaning and storage products. These are designed to help you clean up the messes that get made in the kitchen, and put away the food that you've created that didn't get eaten. All of these different products have their own unique selling features, but the underlying theme is that they want to help turn your kitchen into a place you enjoy spending time in.
A lot of people have a negative viewpoint when it comes to kitchen products, thinking that most of them are a sham and never quite work the way they're supposed to, or shown to on their promo videos. But if you think of it as companies trying to earnestly improve your life, with a few bad apples out there, it becomes more fun to give them a try and see how they work.
Our Recommendations for Your Kitchen
Lighten up and have fun in the kitchen. You can make a heaven of hell or a hell of heaven, but in the end it's all in your mind. Make it a place for your family to come together. A lot of kitchen gadgets make it so easy to make things that you can even involve the little ones, properly supervised of course. Get them all involved in the clean up process too so it all doesn't fall on your shoulders. The kitchen can become your favorite room in the house if it isn't already, it just might need a few tweaks.