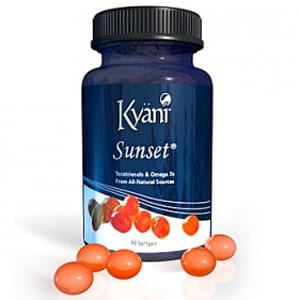 Kyani is both a business opportunity and a producer and distributor of health products. The two main questions people have regarding it are can you make money with it, and should I buy the products from someone that is pitching me on it. Here we'll attempt to answer both.
Overview
Multi-level marketing companies like these are pretty common, and it's becoming very popular to center your business model around a health product. Here's why: The aging baby boomer population means that more and more people are going to be taking their health more seriously for the next decade or so. Health products are consumable, so there is repeat business as customers run out of product and need to reorder if they like it. Health is a long-term need, so if you get someone to like the product they'll need it for the foreseeable future.
The drawback to trying to sell a health product is that you have to prove that it works, and prove that pretty conclusively. Most of the time these companies will expect you to not only sell the product but also use it, so you can be an example of what potential users can expect from trying it out. The flip side to that is the company is making money not only from selling products to consumers, but also selling products to its salespeople. In fact many programs will make it obligatory to buy a certain amount of product each month in order to qualify for the most earnings and bonuses.
The Claim
Kyani has been around for several years now, which is one sign that it has some staying power. In this industry it matters how long you've been around, with many of these "opportunities" fizzling out in the first few years, as the people at the top cash out and leave the people at the bottom stranded. You always have to keep in mind what time you're getting in, because it's like a bell curve and you want to be on the left side of the curve so that there are enough people left over to fill your downline and accelerate your profits.
From a consumer standpoint, this longevity does not necessarily translate into a good product, it simply means that they are able to continually sell the product, and at the very least attract new salespeople with the lure of making a full-time income. The effectiveness and safety of the products has come under some heavy scrutiny, so it's best to do your homework before buying.
The Hype
The hype will come from the representatives that are trying their best to make a commission off of the sale of the goods. They will use whatever means necessary, even posing as product reviewers and ordinary users to try to add their voice to the conversation. It's hard to get accurate data because of this, since who is left to provide a straight answer?
The Cost
The products that Kyani produces are pretty much just 3 items they refer to as the "Triangle of Health" and include a breakfast drink, nighttime pills to take, and a nitric oxide supplement. The breakfast drink is $40, the nighttime pills are $40 and the nitric oxide supplement is $62. There are discounts to be had on each one if you sign up for automatic shipment and automatic billing. This puts your total retail cost for the triangle at $142, which should last you one month.
To become a distributor you'll need to buy a package. They have a $500 Business Builder package, and a $1000 premium option. There's also a $300 pack that gets you an assortment of products and materials to help you on your venture.
The Commitment
For consumers, you'd want to use these as directed, and you'd basically be committing to using them on an ongoing basis if they work out for you and you enjoy the feelings you have while on them. As a business opportunity you would need to commit as much free time as possible to make this something that could replace your current income. You'd have to treat it like a business and take it seriously, making sacrifices and investing in opportunities as they present themselves.
Evaluation
Kyani has a streamlined process and they really have their ducks in a row. There are worse companies to align yourself with if you're looking for an MLM opportunity. While their products might not be the most affordable, they might appeal to a certain clientele, but this will limit your ability to make large amounts of money from sales, because a big chunk of the people out there won't be able to afford this on a monthly basis.
This means you're in for a good amount of work, and you'll have to either read up on sales books, or immerse yourself in the training they provide to try to overcome objections, and locate buyers that can afford what you're selling. The beauty is that if you can create a nice core of users that are happy with the product they should stay on and order every month, reducing your workload as you go along.
Final Kyani Review
Kyani gets our Try rating, as long as you understand that to be successful at it you'll need to be devoted to it, and it can't just be something you dabble in. For consumers, it seems a bit pricey and there are plenty of other products on the market that don't cost as much and would likely yield the same or better results. You can make your own triangle of health for far less than $140 a month, and without being pestered to also sell it as well.
Our Recommendation
With any business you'll want to choose something you can be passionate about. If you try these products and they really blow your mind and you can see yourself talking excitedly about them and getting others to try them, it might be worth a try. But be careful because network marketing can also alienate your friends and family if they start to think that you are only interested in them as a potential customer.
What do you think? Does Kyani work or not?