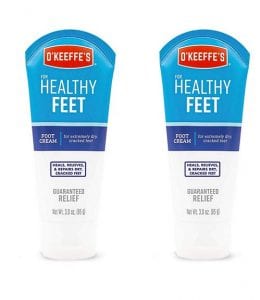 Having dry skin on your feet is a common occurrence. It can be uncomfortable, and sometimes even painful. However, there are quick and easy remedies available. O'Keeffe's Healthy Foot Cream could be the solution for you.
What Causes Foot Skin To Dry Out?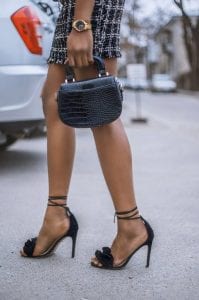 Dry foot skin can be caused by common everyday factors. Some of these factors are:
A lack of moisture – due to fewer oil glands than anywhere else on the body, dry, cracked skin is very common on the heel and sole of your foot.
Irritation – irritation from standing too long or wearing shoes that do not fit properly can cause your feet to dry out, and become calloused or cracked.
Aging – as we age, our skin loses the ability to hold water and becomes thinner. This can result in dry, cracked skin.
There are also some medical conditions that can cause dry skin on your feet. Some of these are:
Diabetes – uncontrolled diabetes can result in damage to the peripheral nerves; this is called neuropathy. Neuropathy can influence the nerves that control oil and moisture in your feet, and cause them to become dry and cracked.
Athlete's Foot – Athlete's Foot is a fungal infection that causes an uncomfortable, sometimes painful, rash between the toes and on the bottom of the foot.
Eczema – Eczema can occur anywhere on your body. It is a condition that causes skin inflammation. The most common symptoms are dry, crusty, itchy patches of skin.
How Do You Use O'Keeffe's Healthy Feet Foot Cream?
O'Keeffe's suggests "for best results" that you start with a small amount because this is all you will need. This is a case of "a little goes a long way". Just rub a little into the affected area of your foot, and you will quickly see and feel the results. O'Keeffe's also advises that you may feel a mild stinging if your skin is severely dry, but this is normal. However, if it persists, you should discontinue use.
What Is In O'Keeffe's Healthy Feet Foot Cream That Makes It Work?
There are a number of ingredients in O'Keeffe's Healthy Feet Cream. Some are familiar, and some not so familiar. Although no specific scientific explanation is provided, it could be a combination of the following that makes it work so well:
A high level of glycerin, which can bind moisture to skin.
Paraffin wax and dimethicone, which coat and provide an effective barrier on the skin.
Allantoin, which is a skin-soothing ingredient.
What Can You Expect From Using O'Keeffe's Healthy Feet Foot Cream?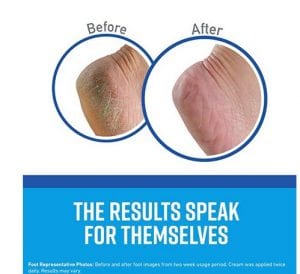 O'Keeffe's guarantee would seem to support the theory of why it works. Their website states "guaranteed relief for extremely dry, cracked feet":
Instantly boosts moisture levels (glycerin)
Creates a protective layer (paraffin wax and dimethicone)
Helps prevent moisture loss (also paraffin wax and dimethicone)
The focus of their claims seems to be on creating a protective barrier on your skin in order to lock in moisture and keep your skin hydrated, so the fact that is also has a soothing ingredient (allantoin) can be considered either "a given" or just a nice bonus.
The Promise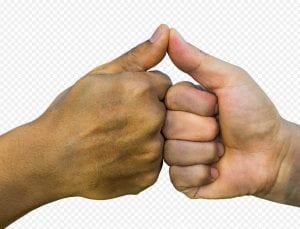 As stated on the okeeffes.ca website, their promise is "guaranteed results or your money back". If you are not completely satisfied with their product, they will refund 100% of your purchase price. They ask that you keep the product, and call the telephone number provided on their website, where you have the option of replacing the product with something else or getting your money back.
What Is The Story Behind O'Keeffe's?
On their website, okeeffes.ca, you will find a section on "Our Story". It is actually kind of sweet. In a nutshell, more than 25 years ago there was a lady named Tara O'Keeffe, whose father (Bill) was a rancher, and a diabetic. Given the type of work Bill did and the effects diabetes can have, his hands were always dry and cracked, and Tara couldn't find anything that helped.
As it happened, Tara was a pharmacist, and she decided to try to make something herself. So, she brought some ingredients home and, right in her own kitchen, created what is today O'Keeffe's Working Hands. Eventually, people heard about Tara's creation and wanted to buy it. Today O'Keeffe's products are used by people in many professions, as well as people with skin conditions such as Eczema.
Who Makes O'Keeffe's Products Today?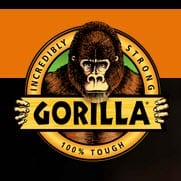 Today the O'Keeffe's brand is owned by The Gorilla Glue Company. It is a family-owned and operated business, based in Cincinnati, and prides itself on its family atmosphere and quality products.
Where Can You Buy O'Keeffe's Healthy Feet Foot Cream?
O'Keeffe's products are very popular and can be found just about anywhere. You will probably find it in your local pharmacy, grocery store, variety store, and even hardware store. You should not have any trouble finding O'Keeffe's products.
What Is The Cost?
Depending on where you buy it, O'Keeffe's Healthy Feet Cream can be bought as follows:
7 oz jar for $8.20
2 oz jar for $7.29
3 oz tube for $5.68
What Do People Who Use O'Keeffe's Healthy Feet Foot Cream Have To Say?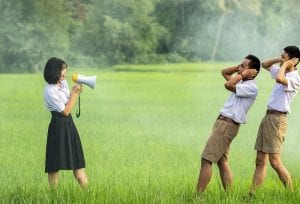 O'Keeffe's Healthy Feet does not rank in the top foot creams on any of the rankings available on the internet. However, on amazon.com 77% of 10,089 customers give them 5 stars. There were comments such as:
"the real deal"
"Unbelievable results!! 200% Satisfied! :)"
"Amazing!"
"It works!!"
"This beats the other top foot creams"
"Works wonders for this barefoot girl"
Perhaps the people doing the ranking need to take a closer look at this product.
Overall
There are many options available to deal with dry feet. There are even some reliable home remedies. However, if you are looking for a quick, easy, reliable solution to your dry foot skin, O'Keeffe's Healthy Feet Foot Cream is worth a try.
Options
Whenever you are using something on the body you will get different results compared to others because everyone is unique. Therefore you may want to look at an alternative foot care treatment.