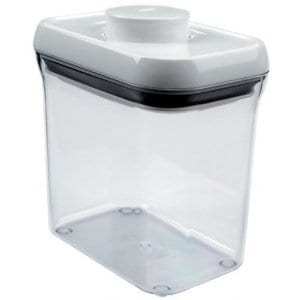 OXO Good Grips food storage containers utilize the OXO technology of making things ergonomically friendly. They're designed to seal tight, and be easy to hold and handle so you're not fumbling with the lid, or the container itself. But how well do they seal up and store food, and are they a better option than competing products?
What Are The Oxo Good Grips Food Storage Containers?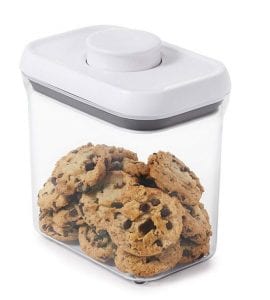 The OXO Brand Good Grips Food Storage Containers are ergonomically friendly. OXO has a complete line of Good Grips Storage Containers available in both plastic and glass. These are airtight containers designed to keep foods fresher longer. It is important to have a good understanding of food storage containers.
What Makes These Containers Better Than Other Brands?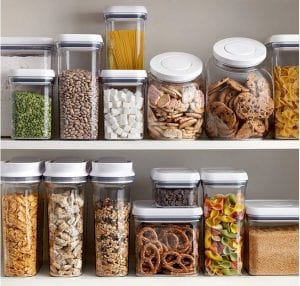 OXO's Good Grips line is 100% airtight. The new line is referred to as "Pop Containers". All the pop good grips storage containers are PBA free and dishwasher safe. These stackable containers come in a huge variety of sizes and shapes to make kitchen organization a breeze. They can be customized to fit in any space. They are transparent enabling users to see exactly what is in the container. The Pop seal allows to fully make the containers 100% airtight. The great quality silicone seal ensures the container is fully sealed.
What Can Be Stored in OXO Good Grips Food Storage Containers?
These ideal containers can be used to store all your dry goods such as:
Coffee
Flour
Sugar
Cereal
Grains
Pasta
Spices
Oatmeal
Cornmeal
Cornstarch
Baking soda
Baking Powder
Icing Sugar
Brown Sugar
Toddler snacks
Pet food
And many other dry goods.
Cold Storage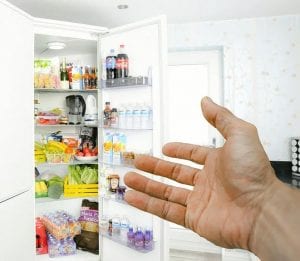 These containers can also be neatly stacked in the fridge. Place leftovers, or other products requiring refrigeration in these transparent containers so you can see at a glance what you have in the fridge. Store items in the fridge such as:
Leftovers
Sauces
Soups
Juices
Milk
Yogurt
Pickles
And many other foods and beverages.
Other Uses
These stackable, transparent containers can be used in other areas of the home, office and garage. They can be used to store craft items, office supplies, screws, nuts and bolts and other items for optimum organization. The plastic containers can be used to neatly house small toys like building blocks and doll accessories.
Craft Items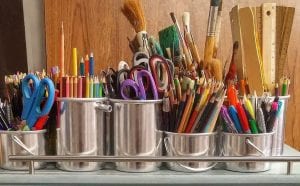 For example, easily store craft items like:
Buttons
Pipe cleaners
Cotton balls
Crayons
Markers
Pencils
Pens
And many other items.
No more guessing what is in non-transparent containers. Keep craft areas neat and organized with OXO Good Grips food storage containers.
Office Supplies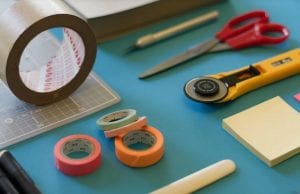 For example, easily store office supplies like:
Paper clips
Thumbtacks
Rolls of tape
Staples
Memo pads
Ink cartridges
Pens
Pencils
Highlighters
And many more items. Keeping your office organized leads to a higher level of production.
Bathroom
Use these storage containers in the bathroom for cotton swabs, cotton balls, lip liners, eyeliners and many other items.
What Sizes and Shapes are The OXO Good Grips Food Storage Containers Available In?
There are an abundance of different shapes and sizes available for purchase such as:
6-quart containers
4.4-quart containers
2.2-quart containers
0.2-quart containers
0.4-quart containers
0.5-quart containers
Rectangular containers
Square containers
Tall containers
Pourable containers
And many more.
Note: The pourable containers have smooth corners for smooth dispensing and handy fill lines. 
Where Can I buy OXO Good Grips Food Storage Containers?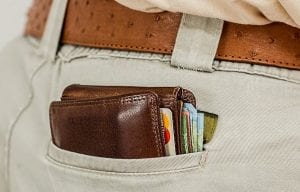 A full line of the containers are available on the OXO website. They are also available on Amazon, Kitchen Stuff Plus, Crate and Barrel, Walmart, The Bay, Solutions Stores, Wayfair, Shop Style and many other locations.
How Much Do They Cost?
The cost of the OXO Good Grips Food Storage Containers vary depending on the size, and place of purchase. Below are some examples of pricing.
20-Piece Set – $199.99
10-Piece Set – $99.99
8-Piece Set – $59.99
6 Piece Set – $54.99
3 Piece Set – $29.99
Large 4.5-quart Cereal Dispenser – $22.99
Amazon:
Amazon.ca – 10-Piece Set – $140.47
Amazon.ca – 3-Piece Cereal Dispenser Set – $62.50 (each 3.4-quart)
Walmart.ca – 5-Piece Set – $105.04
So as you can see, it's best to shop around for the items you would like to purchase as pricing greatly varies.
Customer Reviews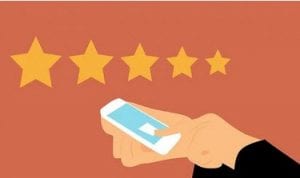 According to Amazon.ca Customers who purchased and used the OXO Good Grips 10-Piece Pop Container Set rated the item 4.2 out of 5 stars. 63% of users rated the item 5 out of 5 stars.
Customer reviews stated:
One user said
"These are fantastic, very easy to open and close. I have problems with my hands and find it quite difficult to get lids off other containers and usually end up with cereal, spaghetti etc all over the place, or I have to wait for someone to help me open the container, but with these, I do not need to wait for help and there is no longer a mess.

I can open easily, just one simple push on the lid opens and closes them.

I highly recommend them."
Someone else said:
"Have made my pantry nice and organized. Love the snap close lids. I keep buying more I like them so much!"
And Another said:
"Better than my Tupperware! Seriously. My Brown sugar will never be hard again. I will slowly replace all my baking goods with these containers. They are fantastic! Well worth the money!"
The only complaint we seem to have found is this one:
"This said dishwasher safe so I but them in the dishwasher when I got them. Some of the lids are full of water."
Recommendation
Along with the OXO Good Grips Food Storage Containers, OXO carries a full line of other organizational and storage items as well as other products that may be well worth looking into. Although there are many other food storage solutions, this product line seems to be able to meet many of the storage needs in the home. The biggest advantage of the OXO Good Grips Food Storage Container line is the fact they are 100% airtight and transparent, which can save users a lot of money in the long run, keeping food fresher longer. We would highly recommend trying them.
Options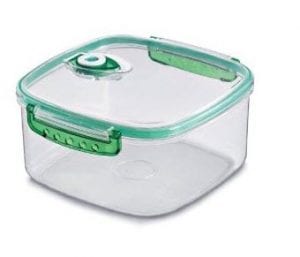 There are many different types of food storage containers and they are usually promoted about having something unique about them. An alternative that you may want to use as a comparison is the Freshvac.