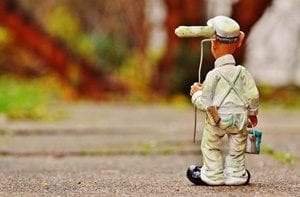 It can be a real hassle when you need something done around your home or business and you need a professional to do the job for you. Where do you find them and then when you do, who do you pick. A popular resource that a lot of people are using to help them with this is Thumbtack
Overview
Thumbtack may at first seem like a business directory but it goes beyond that. It is a business portal where all types of businesses are listed and they outline their specific services. You are able to get up to five quotes based on the information you supply then you can choose from there.
The Claim
Thumbtack claims that there site is super easy to use and that you should not have any problems finding the right person to get the job done for you. This is a Company that was formed by three individuals who saw a need for a portal such as Thumbtack.
The Hype
The hype really focuses around two things. Thumbtack is a potential saver in that you don't have to spend hours surfing the web to find the right contractors. You can easily get the quotes you need from one central location.
The Cost
The cost as a person using Thumbtack is nothing if you are seeking out contractors. If you happen to be a professional who is listing their services on this site then you have to pay a fee each time you are going to give a potential client a quote.
The Commitment
There is some interaction required on your part as you need to answer a few questions so Thumbtack can source out the professionals based on your specific needs. Then you need to review the quotes and determine which professional appeals to you.
Evaluation
There is no doubt that there is a need for services like the ones that Thumbtack provides. This is in respect to both the professionals who want to get their services known, and for the consumers who are in need of these services.
As with any business you can most likely find plenty of reviews online about them. Some for Thumbtack are very good but there are also plenty that aren't. Now keep in mind that a lot of the reviews are not directly against Thumbtack itself but against the many professionals that are promoting their services here.
Final Thumbtack Review
Overall we are only prepared to give Thumbtack a Try/Buy rating. Being as you don't have to pay to use the services you really aren't losing anything but your time, if things don't work out. It would seem that overall Thumbtack would fare better if it had some way to vet their professionals. Again though in general the concept seems to be the try at your own risk scenario.
Our Recommendation
There is a similar company like Thumbtack which we have talked about which is Angie's List. Now this Company came across as having a betting vetting process but there was also plenty of skepticism here as well. The bottom line is perhaps you should just put some forth some extra time and do your own searches for your area for the professionals that you need.
What do you think? Does Thumbtack work or not?